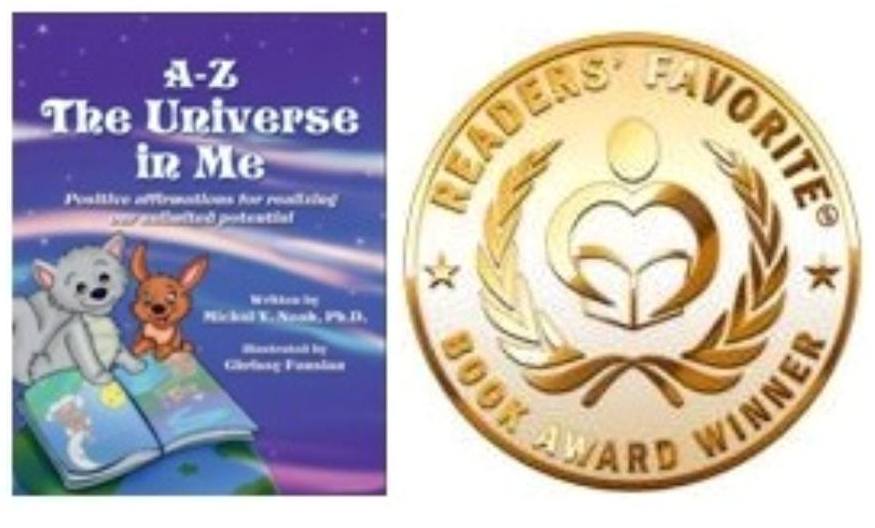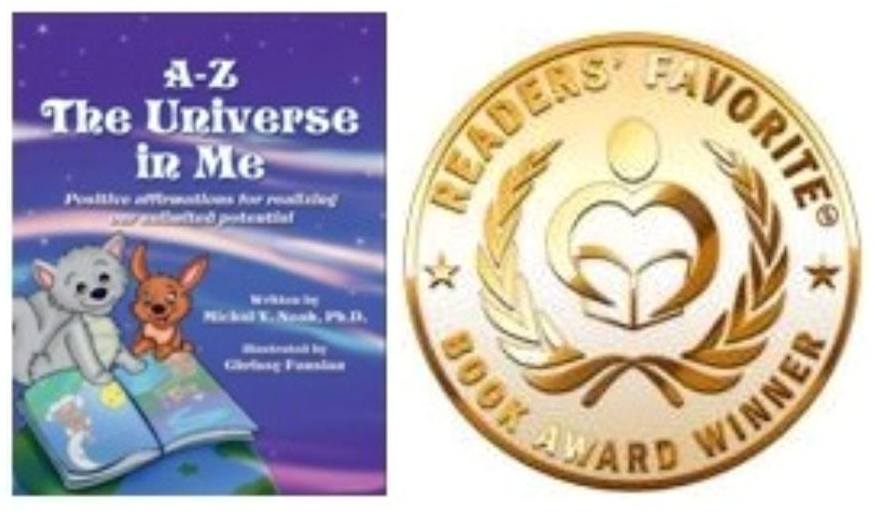 Children have so much untapped potential, and it is a joy to see it unfold! When they have higher self-esteem and self-confidence, it empowers them. A-Z, the Universe in Me is a collection of short poems and affirmations that focus on the fact that all qualities from A-Z in the universe are present in every child.
"This book literally flies out the door. The kids love it. The parents buy it!"                           — Jessie Dinkins, bookseller, Children's Book Garden
Here are just a few reasons your customers will want to read and buy A-Z, The Universe in Me:
"A very beautiful and magical book. All kids, Moms, and Dads should have this wonderful book!!!" — Steven E, author of Spiritual Cash Flow
"This book has an alphabet we can all truly believe in!" — Bob Burg, co-author of The Go-Giver
"A wonderful book to help your children become bully proof and develop stronger self-esteem." — R. Jerry Criss, teacher and parent
"A must read for every child." — Billy Cox, speaker at Billy Cox Companies
"It's no secret that a child's mind is a sponge. With all the negativity in our world, this book will empower and reinforce the inner beauty of our children." — Richard M. Krawczyk
"Simple, elegant. I recommend it highly." — Greg S. Reid, filmmaker
"With colorful and beautiful illustrations done by Chrissy Fanslau, this book of poems is a must read for everyone. Easy to read with rhyming lines that make them sound witty and humorous, all of the poems convey the message of affirmation that anyone can become successful in whatever they set out to do."                                                                           — Maria Beltran for Readers' Favorite
——————————————-
A-Z, The Universe in Me
by Michal Y. Noah
32 pages
ISBN: 978-0-7414-7841-2 Hardcover $18.95
ISBN: 978-0-7414-7840-5 Softcover $13.95
Publication date: 2013
Publisher: Infinity Publishing
Book website: http://www.michalynoah.com
______________________________________________________________________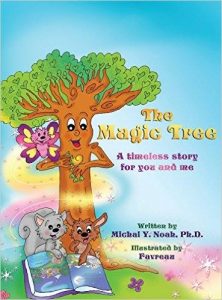 A magical story of personal transformation through positive affirmations! This is the story of Magic, a little tree, who is always very happy, full of joy, and quite excited about life. He feels absolutely wonderful about himself and everything around him until one day he begins to realize that he is different from others; he questions why he isn't like his friends who seem to have the freedom to do what they want and go where they please.
Magic goes through a challenging time where everything that is familiar is beginning to change- from the way he looks, to his surroundings. He feels he is losing his identity, and when his friends are not there anymore to keep him company, Magic also has to deal with loneliness, sadness, and confusion.
The little tree tries his best to keep a positive mental attitude, despite all the challenges. His wise parents help him on this journey, they teach Magic valuable lessons on self-love, self-acceptance, gratitude, perseverance, and more. With the help of delightful positive affirmations, this story for all ages and all times is brought to life, instantly enabling a child to identify with the Magical Tree and effortlessly internalize the values so subtly woven into the short poems.
The Magic Tree
by Michal Y Noah
38 pages
ISBN-10: 0990839427
ISBN-13: 978-0990839422
Publication date: May 15, 2015
Publisher: A Magical World in you
Book website: http://www.michalynoah.com
Save