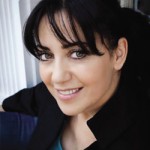 Award-Winning Children's Author Michal Y. Noah is a native of Israel, arrived in America with nothing, but hope in her heart.
Having had to overcome many challenges along her journey, Michal came to a realization that she was not a victim of circumstances, but one with the source of the greatest power, which she discovered was within her all along.
Hi, my name is Michal and I'm passionate about bringing out the best in people, especially children who have so much untapped potential that it's pure joy when it unfolds!
It's my hearts desire that kids should know that they are precious, loved, and worthy helping raise their self-esteem, self-confidence and to empower them so that they can realize that true power comes from within. My goal is to plant and nourish these seeds in their precious heart and mind so that they can grow up to become all that they can become and to be loving, thoughtful and kind.
Save
Save
Save
Save
Save
Save
Save
Save
Save
Save